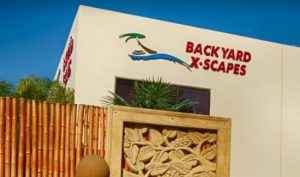 BYXS Commercial is a division of L&B Holdings and the commercial division of Backyard X-Scapes Inc. Founded 14 years ago in San Diego, California, Backyard X-Scapes began as a residential retail store but quickly grew to be the nation's largest residential supplier of bamboo and tropical themed products. Our company introduced rolled bamboo fencing to the market and became the primary provider for many big-box stores such as Home Depot and Lowes. Today Backyard X-Scapes operates two e-commerce sites as well as being featured on many online retailers including Amazon, Home Depot, Lowes , Hayneedle, Wayfair , and Walmart.com.
BYXS Commercial works directly with general contractors, architects and ownerships groups specializing in tropical products, theming and fabrication. Most known for bamboo, tropical matting and thatch products, BYXS Commercial has worked with some of the most recognizable amusement parks, water parks, zoos and resorts in the world. Customers like Disney, Universal Studios, Marriott, Sandals Resorts and many others have trusted BYXS Commercial to provide the highest quality materials and fabrication services for their projects.
The possibilities are endless with our BYXS Commercial design and fabrication experts. Combining design and construction knowledge can be challenging for some but our expert team can navigate even the most complicated projects. With offices in both California and Florida, our team is excited to partner with you on your next project.