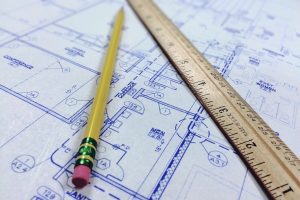 Design Assist
Architectural Specification
Specialty Product Sourcing
Quantity Take-Offs
Value Engineering
Logistics
Product Information
Fabrication/Installation
Fire Retarding
BYXS Commercial's knowledgeable team will help you every step of the way! Our dedication to industry standards and trends enable our team to provide you with not only the most up to date product information and applications, but also assist with everything from design phase specifications to the fabrication and installation of finish products. Don't see what you are looking for? We have traveled the globe and take pride in our ability to source specialty materials and products to make your project stand out.
Design Assist
We offer design assistance to our clients in the way of product selection, placement, sourcing and best practice. Our deep knowledge of our products and materials allows us to make recommendations rooted in expertise. In fact, we see ourselves as advocates of your company and your vision. If our reps see a way to complete a budget better, with high-quality materials or at a better price point, we will let you know.
We understand the nuances of the products and have the project experience to understand how different materials can work with different designs. Our team can customize some materials and offer suggestions for products that work well together.
Architectural Specification
BYXS Commercial partners with a variety of professionals, including contractors, architects and designers. We recognize these experts have different requirements, which is why we offer a resource library of installation guides, CAD drawings and product specifications you can access at any time right from where you are.
Whether you need best practices or to track down a specific material, we can help. Our goal is to help your business achieve its design and functionality goals, ensuring it looks professional-grade in front of your customers.
Specialty Product Sourcing
We specialize in tropical building materials and products and we do have a wide inventory to ensure you get the materials you need on time. Sometimes, BYXS Commercial reps realize a project calls for something special. When you need a specific product or material, contact our reps. We may be able to source the material you need.
Quantity Take-Offs
To ensure you have all the information you need to make the best decisions about your project, we offer take-offs. Created by evaluating design and blueprint materials, take-offs list materials as well as types of products and quantities needed to build a specific project. These are used during the cost estimate process, giving you maximum control over your project's outcome.
Value Engineering
Consulting discovery helps us evaluate your needs and exceed your expectations. Our team of technical experts offers value engineering to help you find the best possible project outcome at the best price. This lets us offer you solutions at different price points so your business gets the results you need within your required budget.
Logistics
Everyone who has ever needed building materials and products for a big project knows selection and purchasing is only half the battle. You also need to determine how to fit and work with the material and how to get it to your location. BYXS Commercial reps are committed to worry-free purchases. With our best-practice recommendations and an array of services, we deliver logistics solutions that meet your needs.
Product Information
Looking at tropical building materials is not enough. You need information about weight, fire and wind ratings, performance, exact sizes and more. BYXS Commercial lets you download complete product specifications, CAD drawings and more so you have every detail you need at your fingertips.
Fabrication/Installation
Our experienced artisans and craftsmen offer installation and fabrication for projects of any size, and we back our labor with a one-year craftsmanship warranty. Our team uses the latest installation methods to ensure everything is up to code. In addition, we offer on-site training and project management to help your on-site team with installation, including assistance should you choose to install our materials yourself.
Fire Retarding
Some businesses require a Class A fire-retardant rating for a project. Where this is needed, BYXS Commercial can develop solutions to ensure your materials are rated Class A.
We are always searching for new products and suppliers to help you be more successful in a crowded market. Our in-house team of carpenters and artisans can help you deliver the goods. Located in Florida, our production facility can pre-fabricate your pieces eliminating lost time on-site. Our vast knowledge of our products combined with skill and craftsmanship guarantee our that our client's succeed; despite other claims that "it can't be done".