Tropical Building Materials for Hotels and Hospitality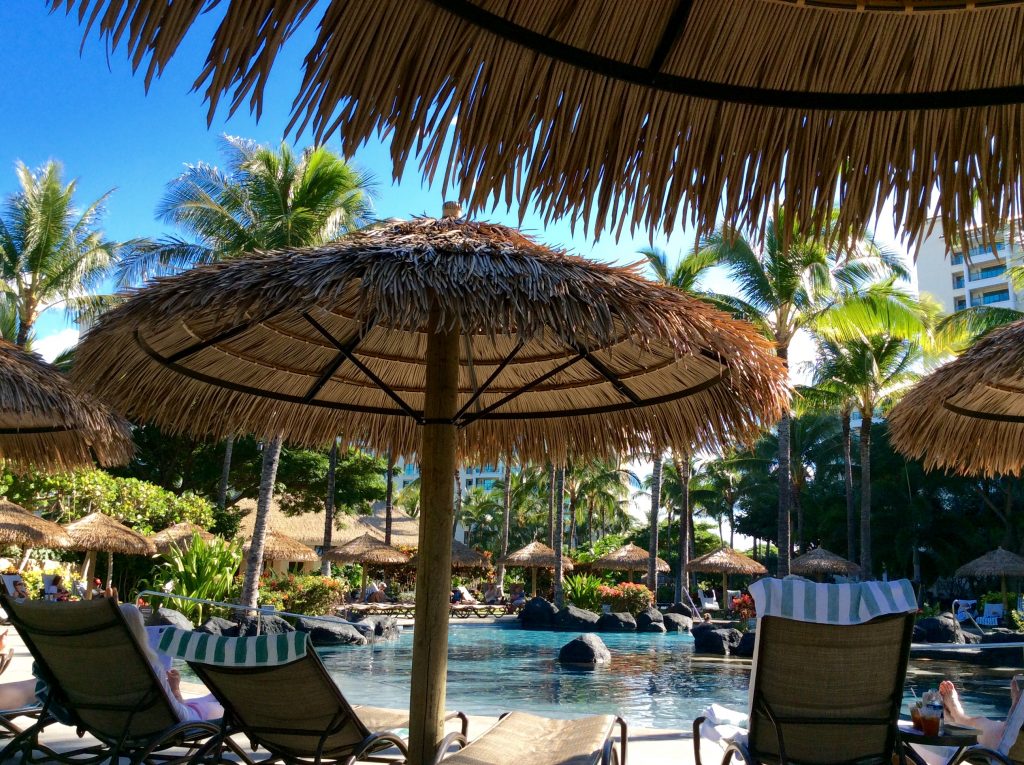 BYXS Commercial is the nation's largest supplier of themed natural and synthetic products! Because of this, we have the know-how to ensure that your vision comes to life while meeting codes and regulations. New construction, renovation or simply updating? We're here to help and share our product knowledge. Our team is available every step of the way from product specifications to fabrication and installation services.
Why use products like everyone else? Our team can help you with different applications and approaches to help ensure you stand out in a crowded market. Already know what you need? We can still assist you with quantity take-offs, value engineering, product specifications, fabrication, installation and everything in between.
How to Incorporate Tropical Elements Into Your Hotel Design
Tropical building supplies feature a wide range of structural properties and visual themes. As a result, you can integrate them into many elements of a hotel design or remodel. Consider using natural materials in:
Structural elements: Tropical materials such as eucalyptus beams and poles have enough strength to support interior and exterior structures. You can use these products to build shade structures and overhangs that deliver both utility and beauty.
Surfaces: Natural building materials can be used as cladding for surfaces such as walls, ceilings and fencing.
Decorating With Natural and Synthetic Thatch
Our natural and synthetic thatch products are popular with our hospitality clients for their versatility and distinct appearances. Most applications for our thatch products involve coverage for shade structures such as pavilions & umbrellas as well as roofing materials. Created from natural palm or reeds, these natural thatch products have an authentic appearance with color variation. Meanwhile, our synthetic thatch options have greater resistance to the elements and longer lifespans.
Advantages of Tropical Building Supplies for the Hospitality Industry
Natural materials such as bamboo and eucalyptus provide advantages in hotel projects such as:
Versatility: We treat all of our products using natural processes that prepare them for interior or exterior use. The variety of tropical materials available for hotel projects allows for many creative possibilities during the design phase.
Compliance: Natural materials can be treated with fire retardant to comply with local and industry regulations. Our customer support team can help you find a product that meets your goals for durability, appearance and code compliance.
Uniqueness: Non-traditional building supplies such as tropical materials enable a business to create an environment that stands out from the competition. These products have distinct appearances that differentiate them from traditional  wallcoverings and woods.
Sustainability: With many hotels moving toward more sustainable business practices, tropical materials can reduce their environmental footprint. Our sustainably sourced products minimize the buyer's impact on natural resources.
Why Choose Our Natural Tropical Building Materials for Hotels?
When you choose BYXS Commercial for your natural building materials, you can count on your project's success. We can work with designers, architects and contractors to create spaces that impress guests. Our knowledge of the hospitality industry allows us to provide guidance based on your company's needs. You can also visit our resource library for in-depth documentation if you need detailed specifications on any of our products.
To learn more about our supplies, request a material sample or contact our experts online. We can also answer questions over the phone at 877-625-9001.