Building Materials to Create an Interior Tropical Environment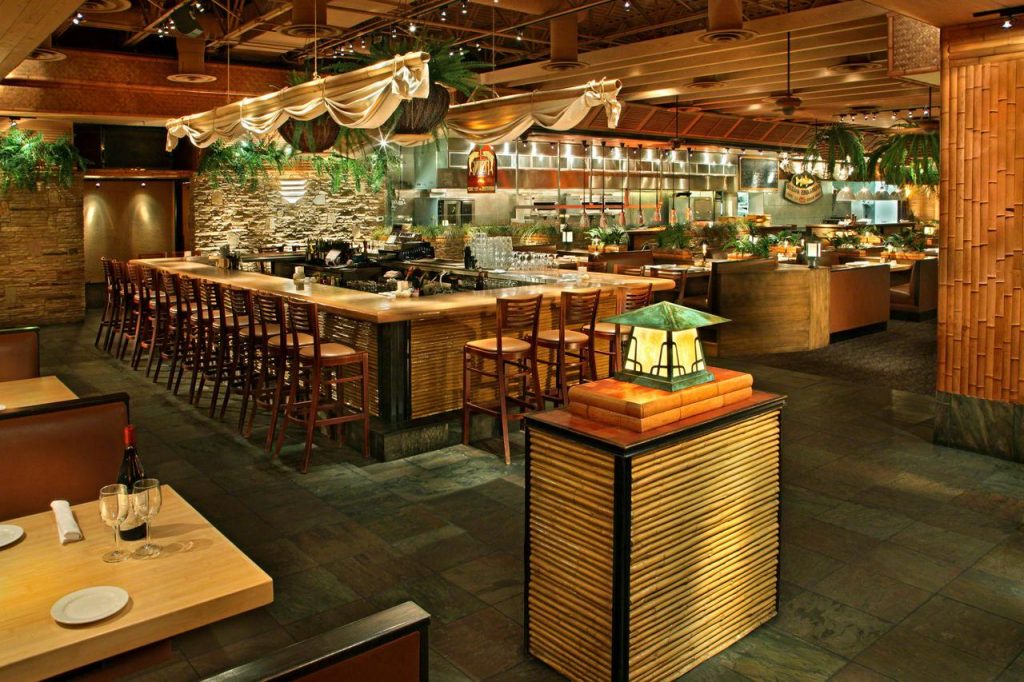 Whether you are designing an authentic tropical environment or seeking to create distinguished, refined spaces, the BYXS Commercial design team is here to be your partner. Proper product selection and suggestions like: "Have you considered whitewashing woven bamboo plywood to cultivate a clean, yet warm, British West Indies expression?" Let us share with you our years of combined experience with our materials and how to create the most impact on your project.
Not sure how to achieve a specific finish with one of our materials? We are glad to take that on, too, and send you control samples of the finished product!
"A world which sees art and engineering as divided is not seeing the world as a whole." — Professor Sir Edmund Happold
How to Incorporate Tropical Building Materials Into Interior Applications
Natural materials can serve a wide range of structural and decorative purposes in an interior space. They feature many degrees of structural strength and distinct tropical aesthetics. Eucalyptus, bamboo and natural boards & matting materials suit interior applications such as:
Dividers: Bamboo and eucalyptus can create decorative or practical room dividers. They have enough structural integrity to make a functional divider and a distinct appearance for statement dividers.
Wall and ceiling accents: Natural materials such as bamboo can complement a space's wall or ceiling to tie a themed space together. Bamboo poles or matting can cover a wall to create a backdrop that serves as a focal point. Decorative ceiling beams such as eucalyptus or bamboo draw the eyes up to increase a room's vertical visual appeal.
Decorative accents: You can use tropical building materials to build a decorative accent or transform existing decor. Bamboo poles are often used for detailed ceiling applications to provide a custom, refined millwork appearance.
Advantages of Tropical Interior Building Supplies
In interior design, tropical building materials deliver these benefits over conventional choices:
Distinct appearance: The unique appearance of tropical materials helps to create unique interior spaces that stand out from designs involving traditional materials. Processes such as whitewashing can also create a more subtle look that adds a tropical touch to conventional design.
Versatile customization options: Natural building materials have a wide range of applications and uses for greater customization in interior design.
Sustainable sourcing: With eco-friendly design becoming a major trend, tropical materials can help you appeal to more clients. Our bamboo, thatch and eucalyptus products have sustainable sourcing for a reduced environmental footprint.
Code compliance: We offer Fire Retarding for all of our natural products that meet local and industry regulations. At BYXS Commercial, we can help you find materials that meet your specifications while staying compliant.
Create Your Next Interior Design With Tropical Materials From BYXS Commercial
At BYXS Commercial, we help contractors, designers and architects create tropical spaces using natural materials. Our customer support team understands how to integrate tropical materials into an interior applications. They can assist with any aspect of product selection, design and installation. We also offer quantity take-offs based on your blueprints and specified materials. Throughout your project, we'll deliver responsive customer service and fast turnaround times to keep your schedule on track.
Learn more about creating an interior tropical environment with our products by contacting us for an estimate or ordering a material sample. You can also call us toll-free at 877-625-9001.