Tropical-Themed Building Supplies for Water and Theme Parks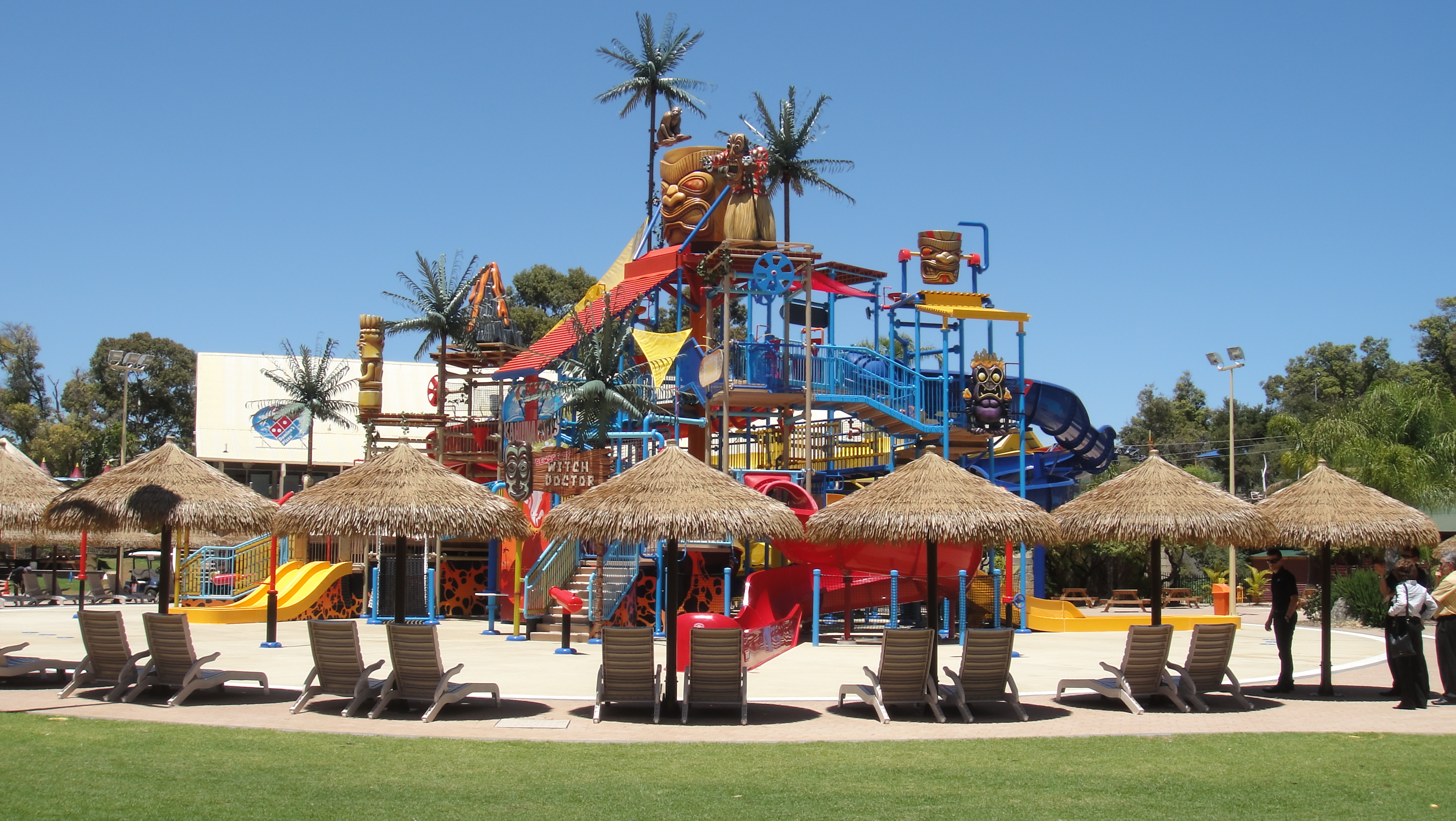 Are you in the design phase? Product selection? Construction? Our BYXS Commercial staff can help! Our product knowledge and experience can assist you with product selections that will hold up to countless guest contact and enrich the environment while staying within budget and on schedule.
Have an idea but not exactly sure how to execute it? We can help with that too! Our team has experience with every step of the process — design, codes and regulations, product specifications, quantity take-offs, pros and cons of each product, value engineering, fabrication, installation and an array of technical documents available on our site (when you register).
How to Create a Tropical Atmosphere at a Water or Theme Park
Tropical materials provide many degrees of durability and visual appeal that fit a wide range of park applications. You can integrate them into areas such as your retail structures, ride enclosures, pool areas and concession stands. Some of the tropical material applications for water and theme parks include:
Structures: Construction-grade products such as eucalyptus building materials promote a tropical atmosphere while serving a practical purpose. These materials can support exterior structures or work as structural columns.
Fences and dividers: You can also use high-strength tropical materials to build fences and dividers that outline spaces in your park. Decorative materials such as bamboo can cover an existing chain link fence for an easy visual upgrade.
Theming: Tropical materials also serve as unique visual components to create themed environments. Our customers use both natural and synthetic building supplies to make Tiki huts, themed dining areas and, shade structures that immerse visitors in their environment.
Millwork: Build or clad areas such as walls, ceilings, and, railings  with bamboo or eucalyptus or matting to add a finishing touch to your environment.
Thatch roofing: Natural or synthetic thatch can cover umbrellas, concession stands, poolside shade products and similar structures. Our natural palm and reed thatch products have authentic characteristics such as varied coloration. Meanwhile, synthetic thatch lasts longer due to its high-density polyethylene (HDPE) materials.
Benefits of Tropical Building Materials and Supplies for Water and Theme Parks
Natural building supplies such as bamboo, thatch and eucalyptus deliver the following advantages over traditional wood and coverings:
Unique appearance: Tropical materials have a distinct appearance over conventional woods and coverings and can pull a water or theme park's design together. As a result, they can help your park stand out from competitors using ordinary building materials.
Sustainability: If you want to adopt more sustainable business practices, natural, rapid renewal building materials can help reduce your project's environmental impact. We source our materials from growers who minimize their use of natural resources.
Versatility: All of our products go through natural treatment processes that make them suitable for interior and exterior applications. We can assist with finding materials that fit the specific environment for your project.
Why Choose BYXS Commercial for Natural Building Supplies?
As one of our clients, you'll get responsive, dedicated project support to seamlessly integrate tropical materials into your project. We prioritize fast turnaround times, responsive customer service and high product availability to keep your work on schedule. Our team will use their extensive knowledge of tropical materials to assist with any aspect of the building process.
To learn more about our inventory, get a material sample or contact us for an estimate. You can also speak with our team by calling us at 877-625-9001.