Eucalyptus and Natural Building Material for Zoos and Aquariums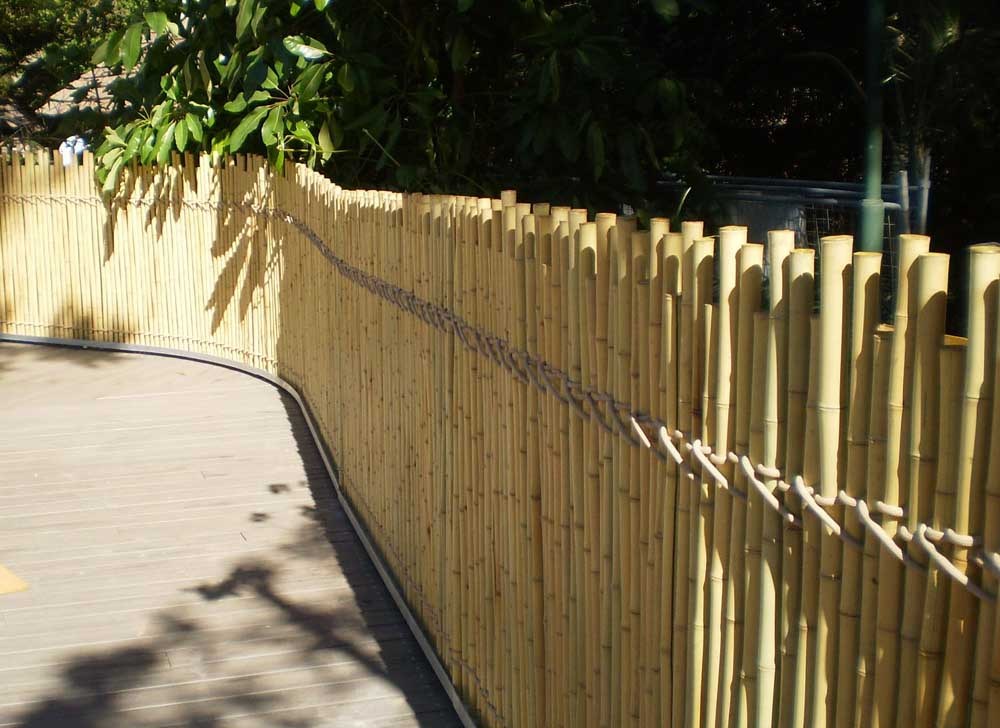 Whether your project is new construction, facilities maintenance or a full renovation, BYXS Commercial has the products, knowledge and experience to help you every step of the way. Our team will assist you with everything from product specification to fabrication and installation instructions.
We care. All of our products are arsenic-free and animal safe for use in a variety of applications, including animal enclosures, habitats, and guest areas. Looking for something with a longer life span and greater durability? All of our synthetic products utilize food-safe dyes for colorization and our synthetic timbers, poles and vines are made from non-toxic sculpting epoxies that are solvent-free and do not contain harmful isocyanates or styrene.
How to Incorporate Tropical-Themed Materials Into Zoo and Aquarium Designs
The diversity in structural properties and appearances in tropical-themed materials makes them suitable for a variety of zoo and aquarium applications. Eucalyptus, bamboo and similar natural materials can serve both decorative and practical purposes in areas such as exhibits, high traffic areas and visitor centers.
The structures that you can make or theme with tropical materials include:
Enclosures and fences: Natural building materials such as eucalyptus poles and beams and solid bamboo have enough structural integrity for fence and enclosure construction. Materials such as natural or synthetic thatch can be used in enclosures to act as shade structures.
Beams and columns: Structural-grade materials such as eucalyptus also have enough durability for building support structures, including beams and columns. Natural beams and columns add authenticity to a structure that features other tropical materials and elements.
Shade structures: You can combine our eucalyptus or bamboo poles and thatch to create shade structures for animals. Both natural and artificial are animal-safe for shade structures.
Benefits of Using Natural Building Materials in Aquariums and Zoos
Sustainably sourced tropical materials deliver the following benefits in zoo and aquarium projects:
Safety: We make all of our tropical materials safe for animals and humans using natural treatment processes. We offer Fire Retarding for all of our products to keep you compliant with codes.
Durability: Many types of tropical materials can withstand the elements, high traffic and guest contact areas as well as wear from animals. Our eucalyptus materials undergo an arsenic-free pressure treatment for maximum environmental endurance. You can contact us at any time for more information about our products' suitability for intensive applications.
Sustainability: By choosing sustainably sourced materials for your zoo or aquarium project, you can help reduce destructive practices that endanger animals. Properly sourced bamboo and eucalyptus help preserve wildlife habitats.
Suitable for interior and exterior use: You can use eucalyptus, bamboo and other natural materials in both interior and exterior applications. We perform treatments such as fumigation that make our products ideal for a variety of settings.
Reasons to Choose Solutions From BYXS Commercial
You can count on BYXS Commercial to work with you throughout your zoo or aquarium design project. We understand how to provide industry-tailored product consultation, design and installation to help you create the right environment for your animals and guests. For detailed information about our product specifications and safety, you can explore our resource library. Through every step of your project, we'll deliver top-of-the-line service and fast turnaround times.
For more information about our products, contact us for an estimate or request a material sample. You may also call us at 877-625-9001.